A riveting literary debut about the cost of keeping quiet
Amy Jo Burns grew up in Mercury, Pennsylvania, an industrial town humbled by the steel collapse of the 1980s. Instead of the construction booms and twelve-hour shifts her parents' generation had known, the Mercury Amy Jo knew was marred by empty houses, old strip mines, and vacant lots. It wasn't quite a ghost town—only because many people had no choice but to stay.
The year Burns turned ten, this sleepy town suddenly woke up. Howard Lotte, its beloved piano teacher, was accused of sexually assaulting his female students. Among the countless girls questioned, only seven came forward. For telling the truth, the town ostracized these girls and accused them of trying to smear a good man's reputation. As for the remaining girls—well, they were smarter. They lied. Burns was one of them.
But such a lie has its own consequences. Against a backdrop of fire and steel, shame and redemption, Burns tells of the boys she ran from and toward, the friends she abandoned, and the endless performances she gave to please a town that never trusted girls in the first place.
This is the story of growing up in a town that both worshipped and sacrificed its youth—a town that believed being a good girl meant being a quiet one—and the long road Burns took toward forgiving her ten-year-old self.
Cinderland
is an elegy to that young girl's innocence, as well as a praise song to the curative
powers of breaking a long silence.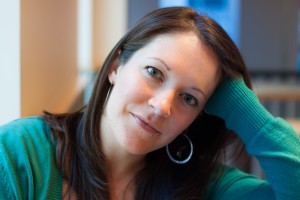 Read an article that she wrote about the book HERE.
Praise for the book:
"Burns turns an unflinching eye on her childhood, and writes about forgiveness in brutal, beautiful prose." ~
Flavorwire
"Now it's her time to speak out, and she does so with brutal and elegant honesty." ~ Los Angeles Magazine

"The toll that Burns's silence took manifested in several forms, and she details them here in a thoughtfully written examination of what motivated her to keep silent while other victims spoke out."
~Library Journal

"A haunting debut memoir about the price of keeping secrets… [S]lim, lyrically evocative."
~Kirkus Reviews

"With gentle, focused prose, [Burns] turns the confessional memoir genre upside down."
~Pittsburgh Quarterly
With acerbic wit and a hilarious voice, Shane Burcaw's
Laughing at My Nightmare
describes the challenges he faces as a twenty-one-year-old with spinal muscular atrophy. From awkward handshakes to having a girlfriend and everything in between, Shane handles his situation with humor and a "you-only-live-once" perspective on life. While he does talk about everyday issues that are relatable to teens, he also offers an eye-opening perspective on what it is like to have a life threatening disease.
Read and excerpt HERE.