Dorothy Richardson is existing just above the poverty line, doing secretarial work at a dentist's office and living in a seedy boarding house in Bloomsbury, when she is invited to spend the weekend with a childhood friend. Jane has recently married a writer who is hovering on the brink of fame. His name is H.G. Wells, or Bertie, as they call him.
Bertie appears unremarkable at first. But then Dorothy notices his grey-blue eyes taking her in, openly signaling approval. He tells her he and Jane have an agreement which allows them the freedom to take lovers, although Dorothy can tell her friend would not be happy with that arrangement.
Not wanting to betray Jane, yet unable to draw back, Dorothy free-falls into an affair with Bertie. Then a new boarder arrives at the house—beautiful Veronica Leslie-Jones—and Dorothy finds herself caught between Veronica and Bertie. Amidst the personal dramas and wreckage of a militant suffragette march, Dorothy finds her voice as a writer.
Louisa Treger's
The Lodger
is a beautifully intimate novel that is at once an introduction to one of the most important writers of the 20th century and a compelling story of one woman tormented by unconventional desires.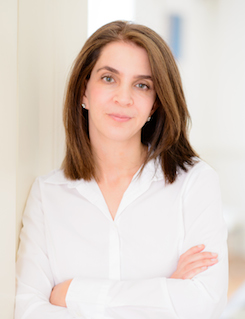 Read an excerpt HERE.
Read an interview with the author HERE
.
Read the author's top five feminist characters HERE.
Listen to a chat with the author HERE.
Praise for the book:
"A gripping debut about creativity, forbidden passions and what happens when you break the rules. Dorothy Richardson is a heroine for our time." ~Daisy Goodwin, author of
The American Heiress
"This is a sparkling debut full of passion and verve. Louisa Treger has written an enthralling historical novel about unconventional love, unrecognised genius, and the courage to turn heartbreak into art." ~Amanda Foreman, author of
The Duchess
"In this intriguing blend of fact and fiction, Treger's debut novel explores the socially unacceptable loves of little-read author Dorothy Richardson in early 20th-century London… Readers familiar with the period will recognize echoes of Virginia Woolf and Edith Wharton in Dorothy's views."
~Publishers Weekly
"Treger's writing flows easily and the book is impeccably researched, making this an enjoyable read. Dorothy Richardson may not be a household name, but Treger's novel does a fine job of showing just how compelling her life was in this novel full of passion, history and literature."
~Kirkus Reviews
"
The Lodger
is an evocative, beautifully written first novel. Set against the backdrop of the early 20th century, Louisa Treger conjures up her characters and the turbulence of an era when women were fighting for emancipation with conviction. Dorothy Richardson's journey to finding her own literary feet through her illicit relationship with the novelist HG Wells is moving and revealing. A very accomplished debut novel."—Lucinda Riley, author of
The Lavender Garden
"A captivating and tender journey through the sexual explorations, loves and betrayals of Bloomsbury's Dorothy Richardson." ~Frances Osborne, author of
The Bolter
"Louisa Treger has taken us into the heart of Dorothy Richardson's life choices through a vividly imagined novel, more compelling than any biography."—Michael Sherborne, author of
HG Wells: Another Kind of Life