Mrs Featherby had been having pleasant dreams until she woke to discover the front of her house had vanished overnight
On a seemingly normal morning in London, a group of people all lose something dear to them, something dear but peculiar: the front of their house, their piano keys, their sense of direction, their place of work.
Meanwhile, Jake, a young boy whose father brings him to London following his mother s sudden death in an earthquake, finds himself strangely attracted to other people s lost things. But little does he realise that his most valuable possession is slipping away from him.
Of Things Gone Astray
is a magical fable about modern life and values. Perfect for fans of Andrew Kaufman and Cecelia Ahern.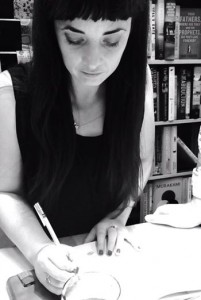 Guest Post from Janina Matthewson, debut author of Of Things Gone Astray
Janina Matthewson on Writing Of Things Gone Astray
The Magic In The Real by Janina Matthewson
Read an interview with the author HERE.
Praise for the book:
"A brilliant novel that redefines the boundaries of where our lives begin and where they end." ~Simon Van Booy, author of
The Illusion of Separateness
"
Of Things Gone Astray
may be Janina Matthewson's first novel, but it marks her out as a writer to follow … Reality, fantasy and imagery intermingle to create a beautiful whole." ~
We Love This Book
"Refreshing and spare, like a bittersweet melody echoing in an empty hallway, Matthewson's debut novel will linger in the reader's memory." ~
Kirkus Reviews