Water for Elephants meets The Night Circus in The Magician's Lie, a debut novel in which the country's most notorious female illusionist stands accused of her husband's murder --and she has only one night to convince a small-town policeman of her innocence.
The Amazing Arden is the most famous female illusionist of her day, renowned for her notorious trick of sawing a man in half on stage. One night in Waterloo, Iowa, with young policeman Virgil Holt watching from the audience, she swaps her trademark saw for a fire ax. Is it a new version of the illusion, or an all-too-real murder? When Arden's husband is found lifeless beneath the stage later that night, the answer seems clear.
But when Virgil happens upon the fleeing magician and takes her into custody, she has a very different story to tell. Even handcuffed and alone, Arden is far from powerless—and what she reveals is as unbelievable as it is spellbinding. Over the course of one eerie night, Virgil must decide whether to turn Arden in or set her free… and it will take all he has to see through the smoke and mirrors.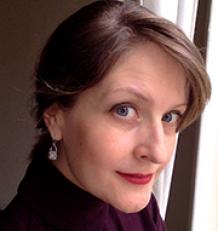 Read an excerpt HERE.
3Ws – Greer Macallister
Praise for the book:
"Smart and intricately plotted... a richly imagined thriller." ~
People Magazine
"[A] well-paced, evocative, and adventurous historical novel… top-notch." ~
Publishers Weekly
"More bewitching than a crackling fire." ~
Oprah.com
"Macallister is as much of a magician as her subject, misdirecting and enchanting while ultimately leaving her audience satisfied with a grand finale." ~
Columbus Dispatch
"Greer Macallister's haunting first novel is a compelling mystery.... [her] painstaking descriptions of the costumes, technique and trickery involved in Ada's work as an illusionist are unparalleled." ~
BookPage
"Like her heroine the Amazing Arden, Greer Macallister has created a blend of magic that is sure to delight her audience.
The Magician's Lie
is a rich tale of heart-stopping plot turns, glittering prose, and a cast of complex, compelling characters. Reader beware: those who enter Macallister's delicious world of magic and mystery won't wish to leave!" -- Allison Pataki, author of
The Traitor's Wife
"A suspenseful and well-researched tale of magic, secrets and betrayal that will keep you guessing until the end." -- J. Courtney Sullivan, author of
The Engagements
"
The Magician's Lie
is riveting, compelling, beautiful, frightening, evocative and above all magical. Don't miss this immersive novel of suspense and wonder from an exciting new voice in historical fiction!" ~ M.J. Rose
"A riveting read with suspenseful turns,
The Magician's Lie
takes you on an engaging and atmospheric journey through storytelling and illusion. Greer draws on raw emotion and leaves you questioning just how much is left behind the curtain." —Sarah Jio, author of
Goodnight June