In this sweet bedtime book for younger readers, kangaroos Cooper and Mama take a special journey to dreamland through nursery rhymes and song.
"Cooper the kangaroo can't sleep, and asks, 'Please can you sing, then I'll go to my bed?'

Mama kangaroo indulges him.

The fun thing is Numeroff has written new words to familiar children's songs, so the reader can sing the new song, confident of the tune.

A happy, cosy book- combined with a little singing- is a magical combination.

I am quite taken with this cheerful bedtime picture book.

2 thumbs up!"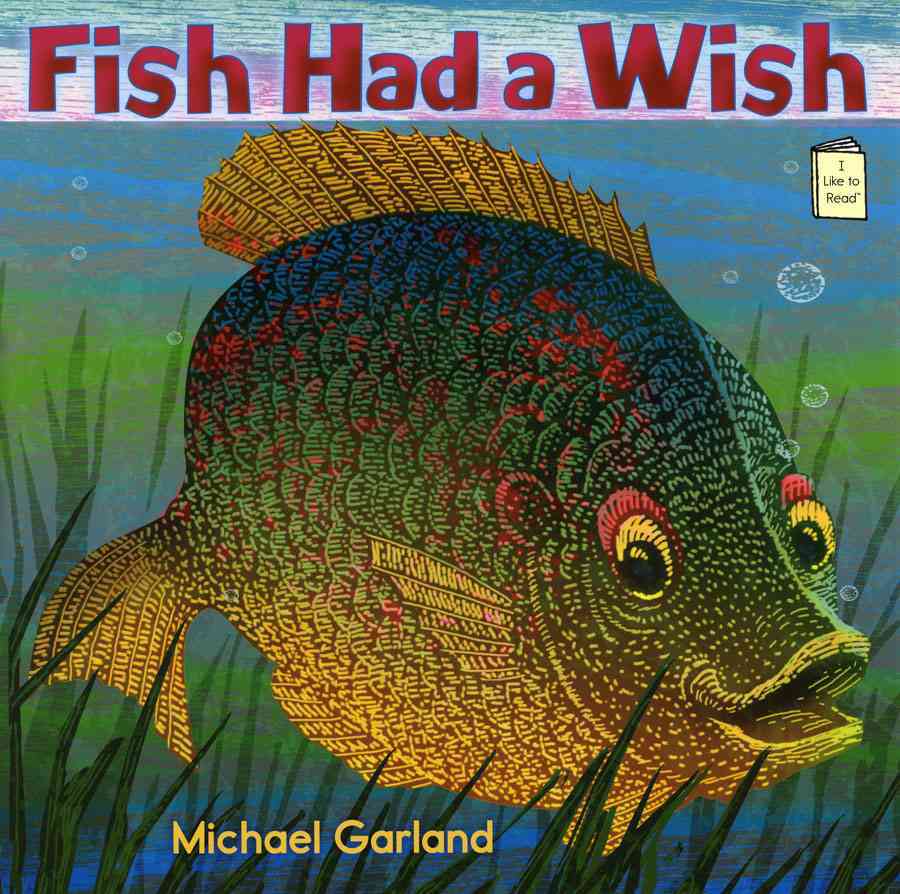 Fish wishes to be all sorts of animals because each one is special, then realizes there is something good about being a fish, too.
"This fabulously illustrated beginning reader is irresistible!

With simple words the story is told of Fish who imagines how fun it would be to be someone else- a bobcat- or a butterfly- or a skunk!
"I wish I were a skunk. I could make a big stink!"

In the end, though, a juicy mayfly dinner reminds Fish of the pleasures of being a fish. 'To stay a fish is what I wish.'

What do YOU wish you were?

This would be great for Story Time read aloud as well as a welcoming beginning reader.

I love this book!"
Harvey Potter was a very strange fellow indeed. He was a farmer but not like any farmer you've ever met. He didn't grow corn, okra, or tomatoes. Harvey Potter grew balloons. No one knew exactly how he did it, but with the help of the light of a full moon, one friendly child catches a peek of just how Harvey Potter does it. And keeps some magic for herself.
"Where do balloons come from?
Well, I'll tell you--Harvey Potter grows them on a genuine, U.S. Government Inspected Balloon Farm---but not everyone is happy about those balloons, no-sireee. Just ask Wheezle Mayfield.
This book has the perfect balance of fantasy and suspense for the picture book crowd.
It is the best kind of picture book. The story grows right before our very eyes- just like those balloons growing in Harvey Potter's fields, and the illustrations are superb.


I think of this book as dessert.


Just this once, may I say 3 thumbs up?"