This book made me so very happy. I love the back stories and the glimpses behind the scenes of one of the most popular movies of the past 25-30 years. Elwes is charming and he happily talks about the good, as well as the bad (not that there was that much). I learned some interesting things—such as Mandy Patinkin bruising his ribs laughing, and what it's like to learn how to sword fight with both the right
and
left hands in under 4 months, and why director Rob Reiner and Cary Elwes were banned from the set during one scene.
There's so much love in this book, it would be
inconceivable
to me that you wouldn't love it as much as I do! But as you wish.
~Jackie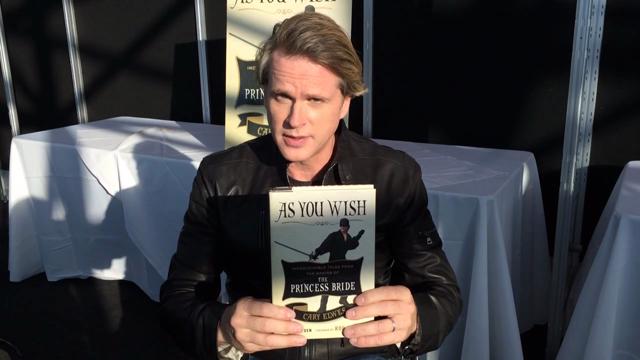 The Man in Black is Coming to TC
Save The Date!!!
Monday, December 1, 2014 at 7:00pm at our Colfax Avenue Store
Actor
Cary Elwes
, who played the iconic role of Westley in the beloved movie
The Princess Bride
, will discuss and sign his memoir
As You Wish: Inconceivable Tales from the Making of the Princess Bride
. This long-awaited first-person account offers a behind-the- scenes look at the making of the cult classic film, and is filled with never-before-told stories, exclusive photographs, and interviews with costars Robin Wright, Wallace Shawn, Billy Crystal, Christopher Guest, and Mandy Patinkin, as well as author and screenwriter William Goldman, producer Norman Lear, and director Rob Reiner.
Free signing line tickets are available now with the purchase of
As You Wish
, at any Tattered Cover location (excluding the airport stores). Seating at the events is "open seating" and will be available on a first-come, first-served basis. Signing restriction may apply. Please check our website closer to each event for complete information.
Can't make it to the signing? Request an autographed copy here:
books@tatteredcover.com